Joseph Audio Conquers Room Acoustics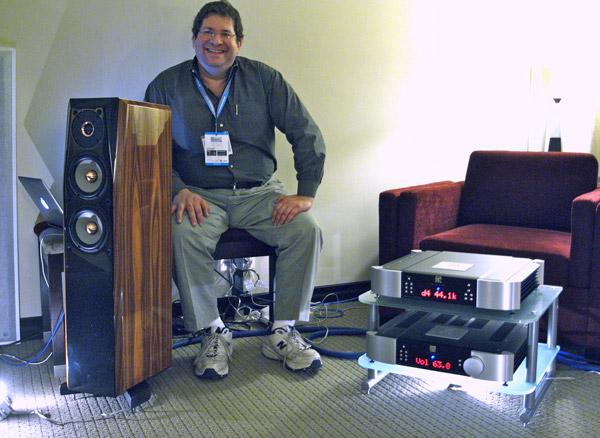 I knew which was Joseph Audio's room without consulting the Show Guide—the sound of Louis Armstrong singing "St. James Infirmary," which has long been one of Jeff Joseph's dem staples, was audible along the corridor. Jeff's system featured the [Perspective] loudspeakers ($11,800/pair), powered by a Simaudio Moon 600i integrated amplifier with a Moon 650D player being fed USB data from Jeff's MacBook Pro. Wiring was all Cardas.
A show veteran, Jeff had set up his speakers along the room's diagonal. Although this restricted the number of seated listeners, it went a long way to eliminating the upper-bass boom that was otherwise ubiquitous at SSI. And listening to the Jean Guillou transcription for organ of Mussorgsky's Pictures at an Exhibiution, it was apaprent that though the [Perspective] is modestly sized, it delivers excellent bass weight and extension.