I thought I'd show you you guys my latest tweak for the Rega: The Stalking Leopard.
The leopard stalks and hunts destructive resonances and kills them dead.
The result is markedly improved imaging, instrumental timbre rendition, tighter bass, and better soundstaging.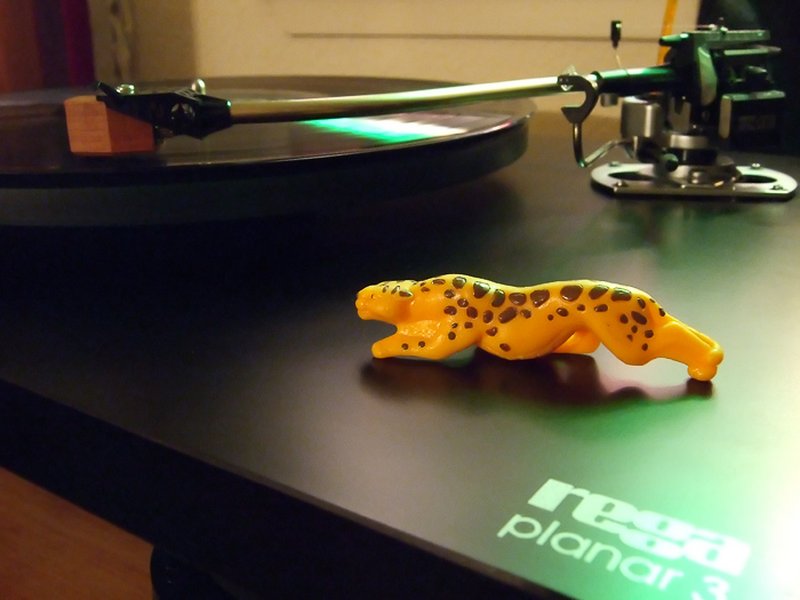 You can toss your smoky quartz stones, myrtle blocks, green dots, and brilliant pebbles....Resonances never knew what hit 'em when The Stalking Leopard is around.
The Stalking Leopard is available as your turntable's own resonance predator for only $1500.00.