Bow Technologies Is Back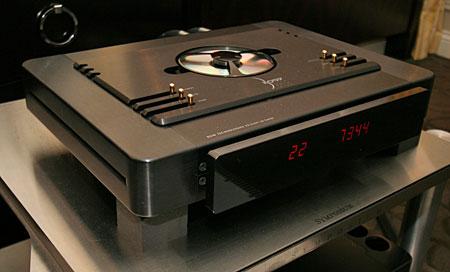 tmh audio's Jim Ricketts was on hand to announce that Bow Technologies is re-introducing their ZZ-Eight CD Player. tmh will be distributing the products in the US.
The ZZ-Eight sports Burr-Brown's new 24/192 dual mono DACs and has a revised analog stage and power supply. They've also taken the popular Philips CD-Pro2 transport and bolted it to a 10 pound brass plate. On the back are two single-ended outputs and a digital out.
Retail for the ZZ-Eight is $18,000.