I Do Not Think You Know What That Word Means
iPod Hi-Fi? "iPod Hi-Fi accurately reproduces the lowest cello notes and the highest piccolo notes; the brittle strum of an acoustic guitar and the powerful thump of a driving bass."
Uh huh—as long as they're between 53Hz and 16kHz. For 128kbps files, that's probably good enough, but hi-fi it ain't.
<!- ---------------------FIXED AD------------------------------->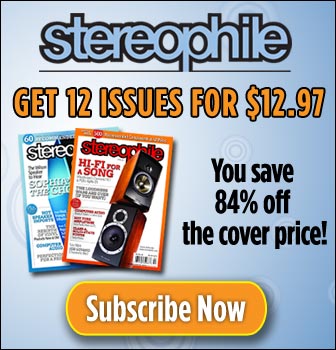 Site Map / Direct Links