The Retro-Futuristic World of High-End Audio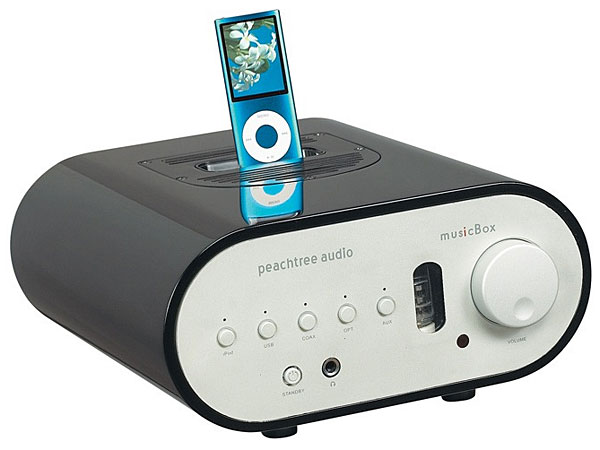 The Peachtree Audio MusicBox
In "Old-School Hi-Fi in Search of the New New Thing," Hal Espen visits the Rocky Mountain Audio Fest and ponders the inherent dilemma of hi-fi.
How can a decidedly old-fashioned hobby move forward in an increasingly newfangled world?
Outside the listening rooms, the story of this year's Rocky Mountain Audio Fest traced the mood-swings and anxieties that buoy and beset the retro-futuristic world of high-end audio.
The article is well written and filled with strong arguments from intelligent people who seem to suggest that a way forward is clear—high-end audio must grab the attention of 179 million iTunes users—but no one knows how to accomplish it.
This may or may not be true. I don't know. What I find interesting is that these discussions of hi-fi's looming death have been going on for decades. Why? The very first time John Atkinson introduced me to the greater hi-fi world, the world outside my brown, wood-paneled cubicle—the 2005 Consumer Electronics Show—I was bombarded by questions about "saving" hi-fi. I thought the questions were silly then. I felt myself blushing, heard myself saying: "As long as there's music, there'll be hi-fi."
Those may have been the words of a young, nave dude, but I still feel the same way. As long as there's music, there'll be hi-fi. I think if audiophiles, audio engineers, and the hi-fi press focus on sharing the love of great music, hi-fi will be fine.
Site Map / Direct Links