Monkeyhaus: Colorado Springs
Rob of Colorado Springs writes:
Stephen,
Thought I'd share some pics of my listening room. Very modest setup...but good synergy. Much of the credit goes to the overachieving Ascend Acoustic Sierra 1 speakers. Only had them a month...but love them.
Once a month I have a group of guys over for a listening session. Bunch of 40- and 50-something music lovers. Lots of fun.
Anyway...I enjoy your column; especially reading about your Monkeyhaus experiences. Must be a blast.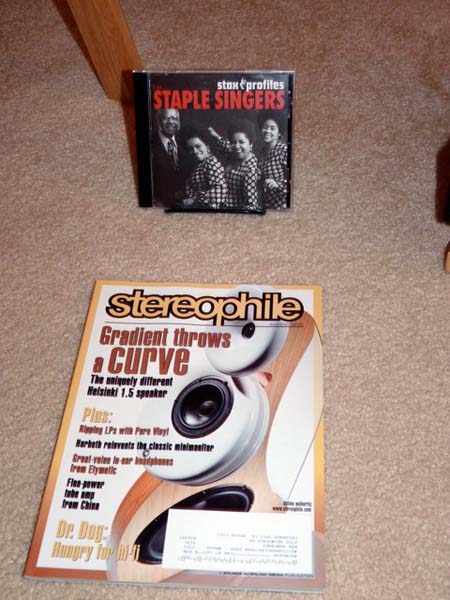 Thanks, Rob!
Rob is obviously having a great time, and he's doing exactly what John DeVore had hoped; John DeVore wants people to share the joy of listening to music, just as he has. Plus: John Atkinson tells me that it was once a fairly common practice for people to get together and enjoy a listening session. So, Rob is carrying on a tradition.
There should be Monkeyhauses all over the world, places where people can get together to listen to music on the hi-fi, get to know one another better, have a few drinks, feed their hunger for new records and gear.
It is a lot of fun, and I'm looking forward to tomorrow's Monkeyhaus at the DeVore Fidelity factory in the Brooklyn Navy Yard. I have a very good feeling about this one. I'll let you know how it goes.
Site Map / Direct Links