Love Comes Close Again
Photo: Jayme Thornton
Yesterday was the official Matador Records re-release of Cold Cave's excellent debut LP, Love Comes Close. I attended the listening party at powerHouse Arena, a cavernous performance and retail space nestled between the mighty Manhattan and Brooklyn Bridges in the cobblestoned and awe-inspiring DUMBO neighborhood of Brooklyn. It was a good time. Pabst Blue Ribbon tastes better than I'd remembered.
I didn't pick up the new Matador re-release because I already own the Heartworm Press version. I did, however, purchase the "Death Comes Close" 12-inch single. (Unfortunately, they didn't have any copies of the super-limited edition, so I simply settled for the regular old limited edition.) As a bonus, Matador is including the three B-sides found on "Death Comes Close" with the digital version of the full-length and/or with the download coupon bundled together in their vinyl package.
I ran into Matador's gracious and all-around cool GM, Patrick Amory, who mentioned an interesting trend in consumer buying and listening habits: "The download coupons are key," he said. "A lot of [young] people are buying the vinyl packages, but only using the download coupons."
One idea is that a certain and growing number of people want the vinyl now, but may not be able to use it because they don't have a proper analog setup. So, they download the digital files and set the vinyl aside until they can afford a turntable. This may sound like an extraordinary feat of prudence, but remember that this is exactly what I did. Several people I know are doing the same. Consider it an investment in greater happiness. I've even begun giving vinyl packages and digital downloads to friends that don't own turntables. I figure it's like giving three gifts in one: Art and music and more music.
Cold Cave's Love Comes Close should be one of those gifts. It is one of my very favorite albums of the year.
<!- ---------------------FIXED AD------------------------------->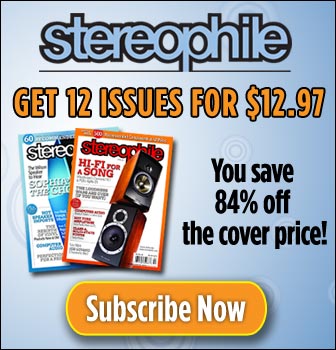 Site Map / Direct Links