SALSA MEANS SOUL 1: The Mother-Effing Mega-Mix
The casual interest soon transformed into an addiction and an obsession. Does
obsession
come before
addiction
, or after? I'm not sure. Either way, the salsa didn't seem to mind. It started in early August with two albums:
Siembra
by Ruben Blades and
La Gran Fuga
by Willie Colon. These two led me to several others which led me to more still. I read one pretty crappy Hector Lavoe biography, sent dozens of fiery e-mails to my family in Puerto Rico, devoured tons of liner notes, and watched a gazillion YouTube videos. I've now collected over 20 albums (all on CD), have lured one uncle into sending me rare and classic songs from his library of MP3s, coerced another into donating to my cause his entire LP collection (we'll see about that), and uncovered an entire world of really deep, incredibly hot tracks. The addiction is not fading.
Throughout this time, I'd been compiling a "mega-mix" of my very favorite songs. At some point along the way, the mix—ultimately, an afterthought—became even more important than the albums from which its songs originated. I had to buy more music in order to find the songs that would be on the mix. I bought CDs and burned through them, winnowing them down to just one or two songs, centering my selections on abstract things like mood or feeling or soul. I placed those winning songs in a special iTunes playlist, and watched happily as the collection grew. In turn, the playlist became an extension of the obsession, an obsession-in-parallel. I'd visit it daily, scrutinizing it, like I was observing the growth of a flower or the melting of an icecap or something. I organized the songs like I was writing a poem, listening to the sounds and developing an idea. As with the original albums, I further dissected the remaining songs. I'd play just the last few seconds of one, just the first few seconds of another, decide whether they belonged together. "A Bailar Mi Bomba" will come after "Sonido Bestial" and before "Tu Llegaste A Mi Vida." Perfect! And so on.
Of course, I have no idea of what any of the songs' lyrics mean. The mix, then, is based almost entirely on sound, lacking any sense of sense, but for the sense of sound. Which, for the moment, is fine with me. It's done now. Here's what it looks like:
SALSA MEANS SOUL 1
1. Willie Colon & Hector Lavoe: La Murga (Asalto Navideno, 1970)
2. Orchestra Harlow: Yo Soy Latino (Yo Soy Latino, 1983)
3. Tommy Olivencia: Montuno Sobroso (Introducing Lalo Rodriguez & Simon Perez, 1976)
4. Ray Barretto: El Diablo (Indestructible, 1973)
5. Johnny Pacheco & Pete "El Conde" Rodriguez: Mujer Ingrata (Los Compadres, 1970)
6. Richie Ray & Bobby Cruz: Sonido Bestial (El Bestial Sonido, 1971)
7. Roberto Roena y Su Apollo Sound: A Bailar Mi Bomba (Lucky 7, 1976)
8. The Lebron Brothers: Tu Llegaste A Mi Vida (Salsa y Control, 1970)
9. Celia Cruz & Willie Colon: Todos Somos Iguales (Only They Could Have Made This Album, 1977)
10. Eddie Palmieri: Pa' Huele (Super-Imposition, 1975)
11. Sonora Poncena: Sentimiento Jibaro (Explorando, 1978)
12. Mongo Santamaria: Sofrito (Sofrito, 1976)
13. Bobby Valentin: Oh Nena (Soy Boriqua, 1972)
14. Willie Colon w/Hector Lavoe & Yomo Toro: Que Bien Te Ves (The Good, The Bad, The Ugly, 1975)
15. Ismael Rivera: Incomprendido (Eso Fue Lo Que Trajo El Barco, 1972)
16. La Lupe: Negrura (Reina De La Cancion Latina, 1968)
17. Willie Colon w/Hector Lavoe: Chonqui (El Malo, 1967)

<!- ---------------------FIXED AD------------------------------->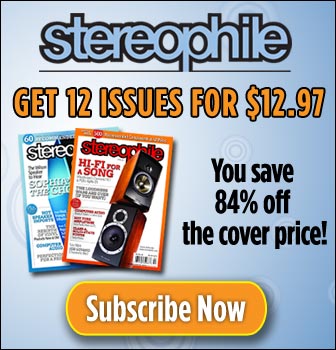 Site Map / Direct Links