Recordings of December 1986: Two Out-of-Character Recordings
REFLECTIONS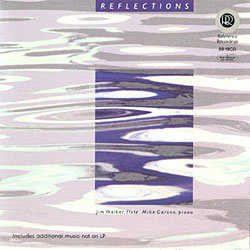 Jim Walker, flute, Mike Garson, piano
Reference Recordings CD RR-18CD.
DEBUSSY: Quartet in g
RAVEL: Quartet in F
The Cleveland Quartet
Telarc CD-80111.
What do you listen to when you've heard Reference Recordings' Symphonie Fantastique, Telarc's 1812 Overture, and

REFLECTIONS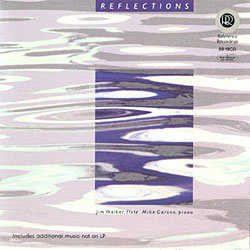 Jim Walker, flute, Mike Garson, piano

Reference Recordings CD RR-18CD.

DEBUSSY: Quartet in g
RAVEL: Quartet in F
The Cleveland Quartet
Telarc CD-80111.

What do you listen to when you've heard Reference Recordings' Symphonie Fantastique, Telarc's 1812 Overture, and Sheffield's Firebird, the last of your audiophile guests have gone home, and tomorrow's a workday but you're too hyped up to go to bed?

These.

Both are from record companies whose reputations were built on sonic blockbusters, but the subjects of this review are about as true to expectation as Mr. T flouncing about with a limp wrist.

Reflections is a program of short works for flute and piano. It's quiet, restful, and, in an age when it seems that nothing is worth listening to unless it's high-powered or "significant," this laidback program is a delightful change of pace.
CAD MH510 Over-Ear Headphones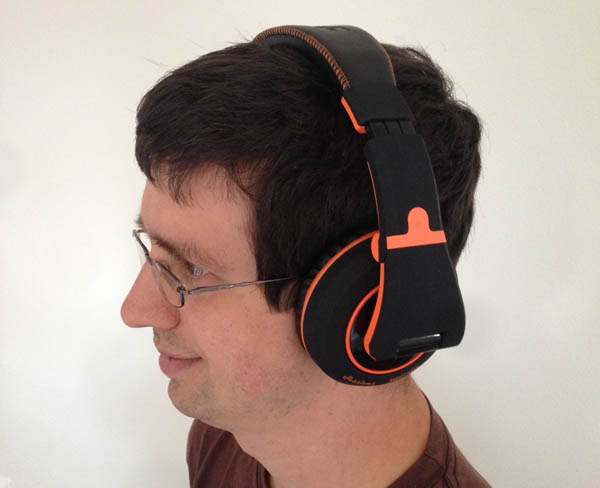 This is Carter B. of Austin, Texas, one of the winners of our CAD MH510 over-ear headphone
sweepstakes
. After I sent Carter and our second winner, Jesus C. of Plainsboro, New Jersey, their prizes, I realized the
Stereophile
office had one extra set of these headphones. Hmm…
I was in the market for some monitoring headphones, and CAD traditionally makes microphones for recording. Could the CAD MH510 ($159.00) be the headphone I was looking for?
Burger Records: A Wonderful Way to Live
For me, and many people like me, the 365 days that comprise a calendar year are more than just a tidy representation of a brief period of life. Those 365 days mark a period of music discovery, filled with disappointments, surprises, and, if we're lucky, one or two completely life-altering revelations.
If discovering a new artist is great, even better is discovering an entire record label of exciting new artists.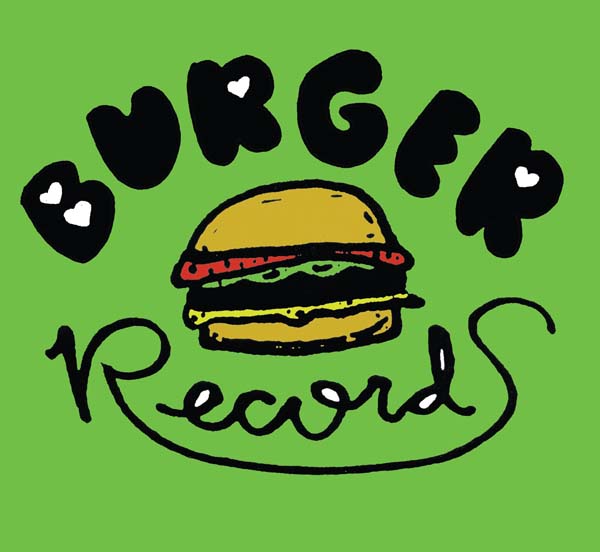 The News about DSD

For many, the current hot topic in the world of high-end audio is Direct-Stream Digital (DSD), a method, developed by Sony and Philips, of digitally encoding an analog signal. The irony is that DSD is nothing new. The basis of the technology dates to 1946.
Stereophile
described it in "Industry Update," as early as Vol.19 Nos.1 and 5, and again in Vol.20 No.9.
Book Review: RA—The Book
RA—The Book: The Recording Architecture Book of Studio Design
By Roger D'Arcy and Hugh Flynn (illustrator), with photographs by Neil Waving. Foreword by Adrian Kerridge. Black Box Limited (London), 2011. $215. Hardcover, 15" by 10.5" by 1.25", 350 pp. ISBN 978-1-907759-16-1.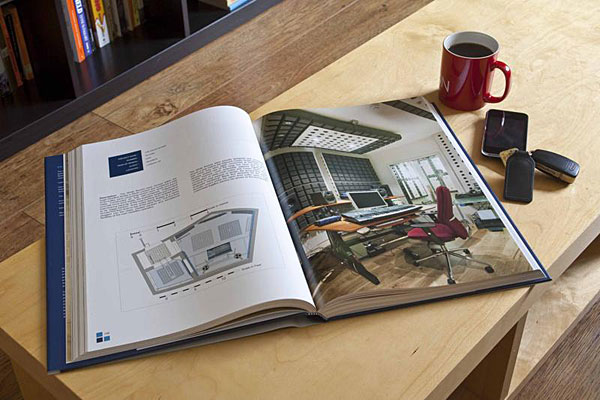 Recording of August 1986: Sheffield Lab's Orchestral Direct-to-Disc LP
Stravinsky: The Firebird (1910 Suite)
Debussy: Prelude to the Afternoon of a Faun
Los Angeles Philharmonic, conducted by Erich Leinsdorf
Sheffield Lab Direct-to-Disc Lab 24 (LP). Lincoln Mayorga, prod.; Doug Sax, James Boyk, engs.
For some reason, Stereophile didn't receive an early pressing of Sheffield's latest orchestral recording, their first since the Wagner and Prokofiev discs back in 1977.
Hi-Fi Expo Sofia 2013
Friday, November 22–Sunday, November 24: The Hi-Fi Expo Sofia will be held at the Grand Hotel (1 Gurko Street, Sofia, Bulgaria). Over 250 high-end brands are expected to exhibit. Show manager Gergana Boeva reports that attendance has grown steadily over the show's first three years, attracting visitors from all throughout Bulgaria, as well as neighboring countries Serbia, Macedonia, Greece, and Romania. For more info, including a complete list of exhibitors, visit
the show's official website
.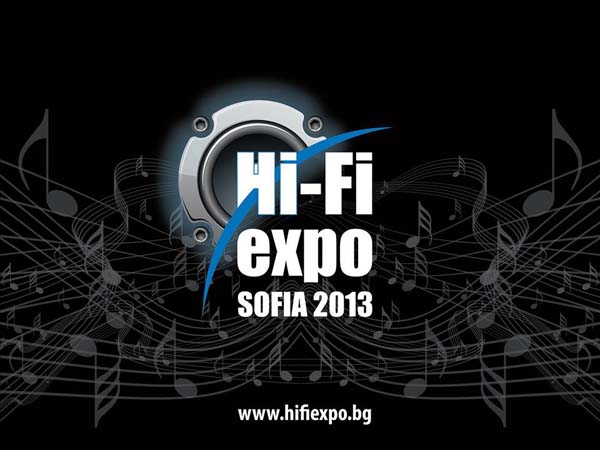 Released Today: Vaadat Charigim's The World is Well Lost
Tel Aviv's Vaadat Charigim debut album
The World is Well Lost
is understated. Simple guitar strums emerge from a low-lying cloud of noise. Drums are pushed to the background while singer/guitarist Juval Haring's steady stream of baritone strides then tumbles. His syllables topple across the band's constant pulse. Haring sounds tired, but the never-ending push of
The World is Well Lost
won't let him give up.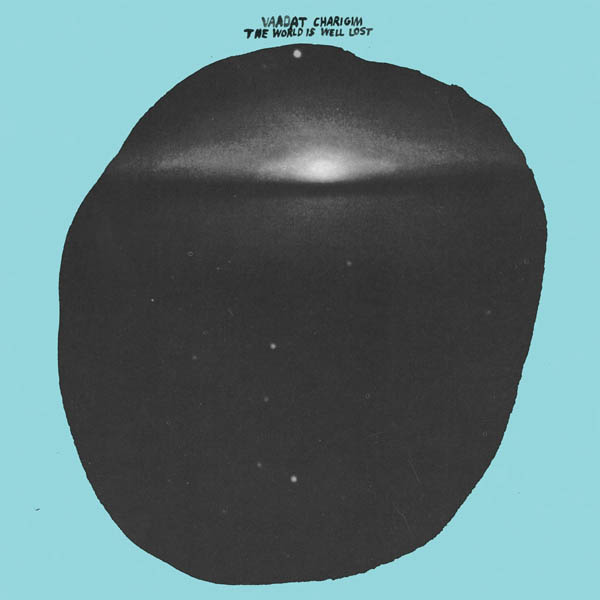 Jecklin Float electrostatic headphones Specifications
Sidebar: Specifications
Description: AC-powered electrostatic headphones. Maximum spl: 110dB. Distortion: <0.5%. Cable length: 3m.
Weight: 600gm.
Serial number of review sample: 730150 (1975); not noted (1987).
Price: $300 (1975); $650 (1987); €1395, headphones, €1395, power supply (2013). Aprroximate number of dealers; 50 (1987); sold direct (2013).
Manufacturer: Jecklin, Switzerland.
Jecklin Float electrostatic headphones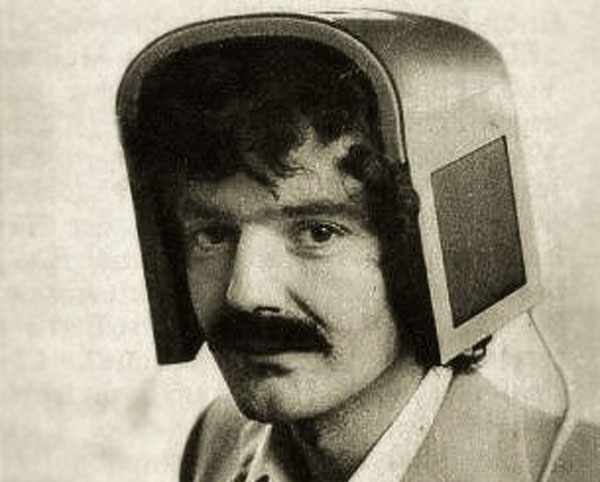 These are some of the most lusciously transparent-sounding headphones we've ever put on our ears, but we doubt that they will every enjoy much commercial success, for a couple of reasons.
First, and probably foremost, they are just downright uncomfortable for most people to wear. They feel as awkward as they look. Their width is not adjustable, so they either press uncomfortably against your head or flop loosely all over the place, depending on the fatness of your skull.