NBC to Apple: "We're Taking Our Ball and Going Home."
On August 31, Apple
announced
that the iTunes store would stop selling NBC television episodes for the upcoming season. The press release stated: "The move follows NBC's decision to not renew its agreement with iTunes after Apple declined to pay more than double the wholesale price for each NBC TV episode, which would have resulted in the retail price to consumers increasing to $4.99 per episode from the current $1.99. ABC, CBS, Fox and The CW, along with more than 50 cable networks, are signed up to sell TV shows from their upcoming season on iTunes at $1.99 per episode."
It went on, "Apple's agreement with NBC ends in December. Since NBC would withdraw their shows in the middle of the television season, Apple has decided to not offer NBC TV shows for the upcoming television season beginning in September."
The announcement started shockwaves of indignation through the Internets. Don Reisinger at CNET wrote: "NBC is in for a rude awakening. Because it currently can not see through its greed and short-sightedness, its goals will be trumped by its biggest fear." His point—and it is not an unreasonable one—is that iTunes' $1.99 price represents a small enough disincentive that it encourages sales rather than piracy.
At iLounge.com, Jeremy Horwitz wrote: "Hi, NBC. It's me, Jeremy. You probably don't know me, but I'm one of your customers. That's right, 'customers.' Two years ago, that word wouldn't have made any sense to either of us. The idea of paying money for your TV shows was next to ridiculous to me back then. Even today, I think it's on the fine edge of foolish, and all it would take is one really dumb move by your company and I'd stop paying to watch your shows.
"Today, you did something that comes as close to 'really dumb' as you'll need to get to lose my business entirely. You announced that you're considering pulling your videos out of the iTunes Store come December over piracy and pricing concerns."
Horwitz liberally illustrates his open letter with examples of how easy it is to pirate NBC content over-the-air and by cable, observing that iTunes is probably the most secure method of distributing the shows. And it's easy—and the price is right.
Greg Sandoval says that all the heat obscures the real story here: Don't mess with Apple—it's a "devastating counter-puncher."
According to Sandoval, NBC never "pulled" its shows, it only said that it wasn't happy with the financial terms of the current agreement. Then someone at NBC had the brilliant idea they could catch some buzz by leaking to The New York Times that the network had "refused" to renew its contract.
That's what prompted Apple's press release, which twisted everybody's knickers so tightly. Sandoval further opines—and we think correctly—that the real issue with the networks, studios, and record labels is control. Apple's got it—and ain't nobody else happy about it.
Universal Music Group recently attempted to loosen Apple's iron grip on downloads, an experiment that has barely begun. Now NBC is trying something similar with its own Hulu website, jointly owned with News Corp. Will News Corp.'s Fox attempt a similar end run on Hulu? Bet on it.
And they won't be the last company attempting to "get out from under Apple's thumb."
What we're not convinced of is that it's a good idea. Apple plays hardball, as I'm sure NBC could tell you—the network has been savaged all week long for its "greed" and "stupidity," which aren't the words you'd want paired with your brand. Further, as we've said before, as unhappy as we are with certain aspects of Apple's iTunes Store product, the company has figured out ways to convince people to pay for content, something record labels have been spectacularly inept at. If you'd asked us two years ago (and thanks for not asking then), we'd have told you nobody would pay $1.99 for a TV show episode.
Apple bet people would—and they did. Knowing how to do that makes Apple a partner worth having.
<!- ---------------------FIXED AD------------------------------->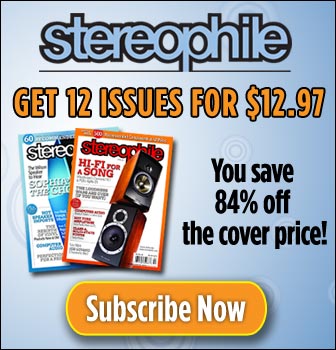 Site Map / Direct Links