The Rockports in the VTL Room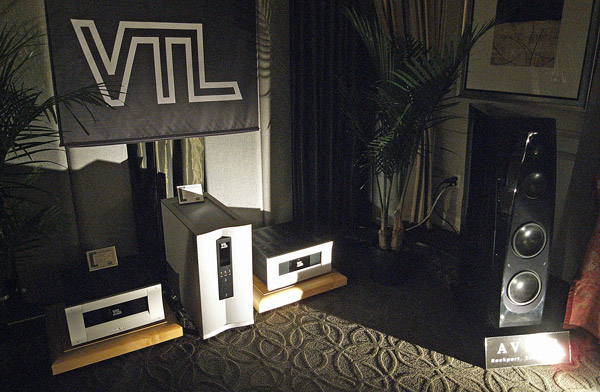 Rockport Technologies' Andy Payor alerted me before CES that VTL would be using his new Avior speaker at the Show. A three-way design using twin 9" carbon-fiber–sandwich woofers, a 6" carbon-fiber–sandwich midrange unit, and a 1" beryllium-dome tweeter, with Transparent Cable internal wiring, the Avior costs $29,500/pair. Driven by VTL's new S400 II monoblocks, a TL7.5 Series III preamp, YP6.5 phono preamp, and Spiral Groove LP player, the sound of Shelby Lynne singing "Just a Little Loving"—
the
song of the 2012 Show—sent shivers down my spine. "Deliciously real!" said my notes.
Site Map / Direct Links