Quote:



Quote:
No! it's not fake by photoshop because JA can proof its true by "loaded both images up in Apple's Preview program. Switching rapidly between the images reveals not just differences in decay time but also differences in the amplitude of modes either side of the highest-level modes (which are not changed in amplitude)." later...
Don't be silly. You created the difference by truncating the time segment on one then pasting the time scale from the other, just as Ethan did. But if you look at the two graphs Ted Denney provided, you can't turn one into the other with a party trick like this.
John Atkinson
Editor, Stereophile
Save it for evidence.....
It is exactly the way Ted had done from what I see....While I read you measurement report since I am a kid and really respect your experience on your work on equipment measurement , but this time from what I see , I must said Ethan is right....
Synergistic research's result
before
http://farm4.static.flickr.com/3527/4038031909_9a764716a0_o.jpg
after
http://farm3.static.flickr.com/2456/4038031715_76e2d366b1_o.jpg
Check this out....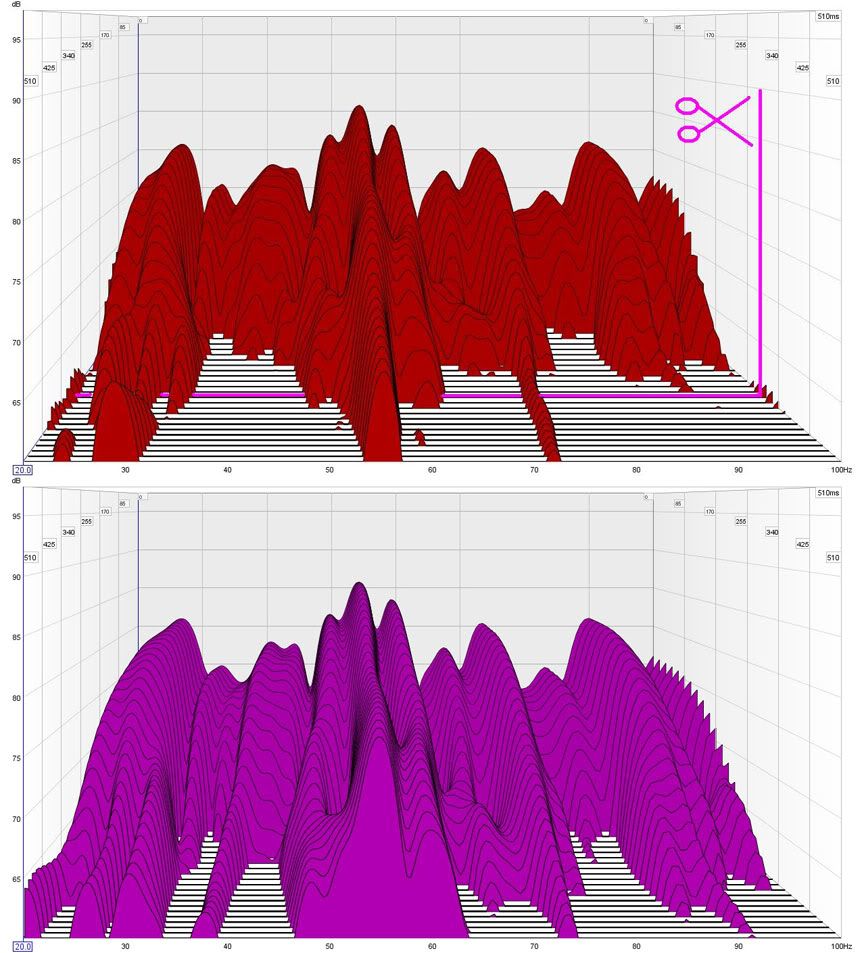 Just play a little more with the gate time ,or measure a second round instantly ,which usually will have a little different , that all it take to fake a measurement...
I would agree with Ethan , if Ted able to public his REW file, it will be more convincing to those of us who familiar with REW software...