Napa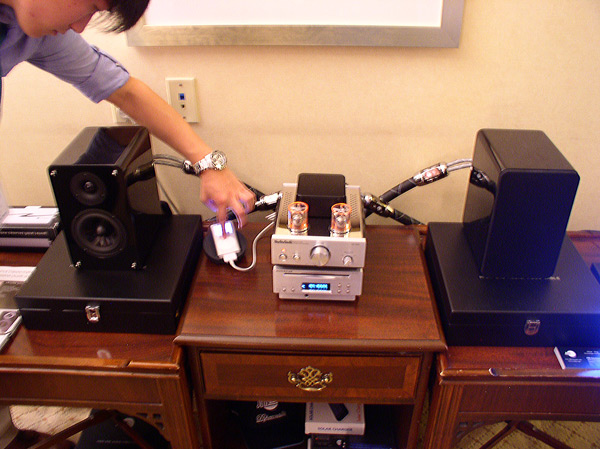 The sign on the door said
JIB Germany
, leading me to expect…well, something very different from what I found. (As the late Vivian Stanshall declared in a Bonzo Dog Band number titled "Shirt":
'24-Hour Cleaners'? That's just the name of the shop, dearie!
) That said, the exhibitors in this room demonstrated a pleasant-sounding mini-system, comprised of a Napa Acoustics NA-208A hybrid tube integrated amplifier ($399) and NA-208S two-way loudspeakers ($199/pair), fed by a first-generation iPod playing Abba songs. Hand not included.
Site Map / Direct Links