Hospitality Southern California Style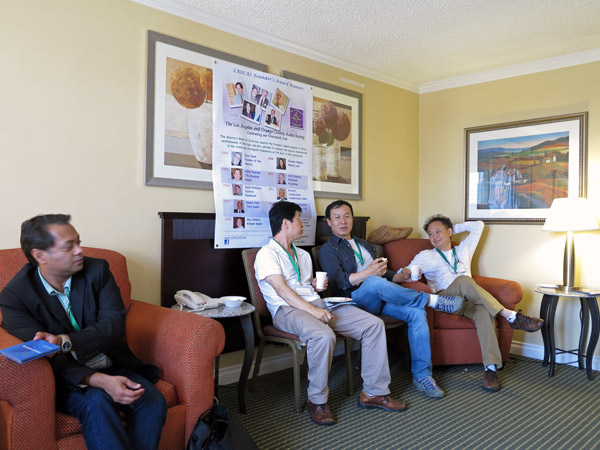 At the Irvine Hilton, T.H.E. Show Newport Beach offered hospitality suites from Sunny's Components,
Positive Feedback Online
, and the Los Angeles & Orange County Audio Society. Since the President of the latter is Bob Levi, the co-sponsor of T.H.E. Show, who not only thinks big and acts big, but also consistently delivers on his promises, the massive LA&OCAS commandeered two adjacent rooms on the fifth floor for its suite where Showgoers could chill out in a very effective manner.
Site Map / Direct Links